COMMITTEE MEMBER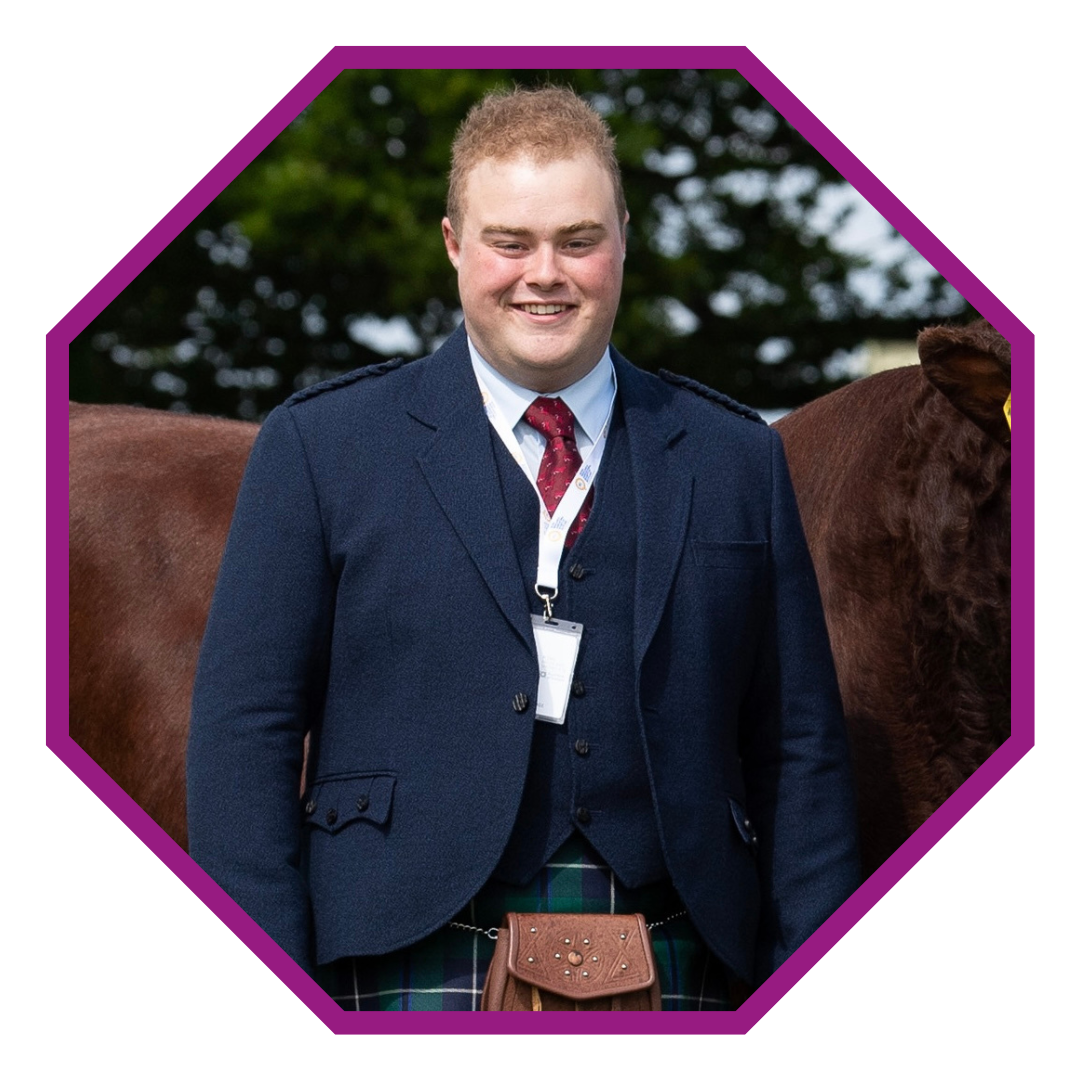 John McCulloch
John is currently Chairman of the Scottish Association of Young Farmers Clubs (SAYFC) Agri and Rural Affairs Committee, as well as being chairman of his local SAYFC club, Stewartry.
He lives near Dumfries, where he works as a stockman on a unit rearing Aberdeen Angus-sired beef cross dairy calves which are part of a supermarket supply chain agreement. He has also worked in a large-scale suckler herd, and has an involvement with Shorthorn cattle.
Besides his YFC involvement, John is the Dumfries and Galloway representative on the NFU Scotland Next Generation committee. He has attended both Oatridge and SRUC's Edinburgh campus, graduating in 2021.
"There is huge potential to make this event what we need for the industry as we are starting with a blank canvas. It's looking to the future rather than right now, and it's great to see all aspects of the industry together.
"There's a lot coming in the future, with technologies and farming practices, and achieving the goals which have been set for our industry. Anyone who comes to this event will be able to get advice on all aspects."