Carbon & Soils Hub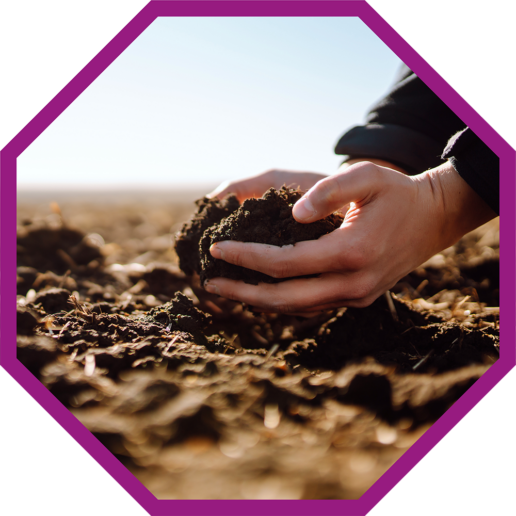 Understanding why has never been more important. This hub will help everyone – from those with zero knowledge upwards – to understand what it is, why it is important in their business and what impact it might have over the longer-term. We will focus on helping farmers and businesses with this journey by featuring speakers and exhibitors who will cut through the jargon and explain this in-depth topic in a way which is interesting, engaging and practical.
Insight into the topics:
Uncover the mysteries of carbon in agriculture. Liz Bowles from Farm Carbon Toolkit will provide insights into practically integrating carbon-conscious practices into farming. Join Dr. Harry Kamilaris of Agricarbon UK to explore cutting-edge techniques for measuring soil carbon, unlocking the potential for enhanced sustainability and climate resilience.
Are you interested in speaking or sponsoring a hub? Contact us here.
Carbon and Soils Hub Sessions
How poor soil and pasture health is bringing systemic weaknesses to grazing operations and what to do about it.

Come and hear and discuss how trees can provide multiple benefits to your business

Farm Carbon Toolkit will tackle key issues facing farmers in baselining their farm carbon footprint through practical information on farm carbon accounting. We will discuss how best to reduce greenhouse gas emissions and build carbon stocks on farm within vibrant, profitable, nature friendly farm busineses. We will cover how farms can sustainably produce food, contribute to climate change mitigation and create new income streams for the provision of public goods.

Explore the opportunities that innovations in monitoring, reporting and verification (MRV), agtech and big data hold for supporting the transition to low carbon agriculture and how taking a climate-sm ...

Explore the essential role of soil carbon as an asset to farm businesses and what the shifting landscape for carbon removals means for farmers. Learn about Agricarbon's innovative measurement methods and real-world on-farm applications